Great success for DYN'R and the SDX® System during this very special edition of the AAPM 2018 in Nashville-Tennessee. Indeed it is as New Exhibitor that we were warmly welcomed for this very important congress in the US.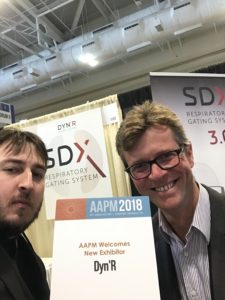 It was the occasion to measure once again the great interest showed for our SDX® System 3.0. The visits for discovering or practicing the SDX® System 3.0 on the DYN'R booth were numerous and very encouraging.
Thank you all for your visit !