Referent Center : Institut Sainte Catherine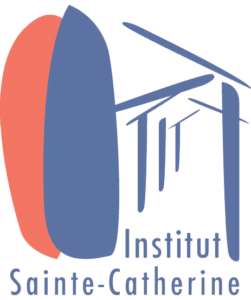 Institut Sainte Catherine is a non-profit private Health Institution, exclusively devoted to medical oncology. Within this institute, all cancer care is administered: radiation therapy, chemotherapy, oncology, palliative care and supportive care. Each year, more than 2,500 new patients are admitted to the Radiotherapy department.

Its radiotherapy department is equipped with a dedicated Toshiba Aquilion scanner for three-dimensional image acquisition. The treatments are prepared by computer with specialized software, Eclipse / Varian, to optimize the dose distribution around the tumors.
The treatments are delivered using 6 linear accelerators Varian (Clinac, TrueBeam, Unique).
For many years, radiotherapy has benefited from very sophisticated technological evolutions, as much on the ionizing radiation technique as on softwares, allowing to continuously improve the precision of the irradiation. The different treatment methods concern conformal radiotherapy, intensity modulation and stereotaxy.

Among the greatest difficulties in achieving the required accuracy, multi-centimeter breathing movements require the implementation of specific procedures. The Institut Sainte Catherine has been a pioneer in this field by using spirometry to control breathing and deliver radiation while the patient holds his breath for a few seconds. The first treatments took place in 2000 using the SDX / Dyn'R system.
The Sainte Catherine Institute has a vocation to deliver education in oncology. It does this through an annual 3-day workshop, a European teaching on image-guided radiotherapy and on teaching students Radiation Oncologists, Physicists and Technicians. It has classrooms and an amphitheater.
The professionals of the Institute are involved at national and European level and contribute to the organization of national congresses and working groups.
250 Chemin de Baigne-pieds / CS 800005 / 84918 Avignon Cedex 9 / Tél. : 04.90.27.61.80