Further to the success of the European SDX System 3.0 presentation at ESTRO 37 in Barcelona, we would be glad to welcome you on our booth #05 – at the SFPM Congress in Toulouse.
You will appreciate and test the SDX System 3.0 and its new sychronisation interface for imaging and treatment in Breath Hold and Free Breathing.
Come and discover as well the new solutions proposed by the SDX System during the high precision treatment, like the Extra-cranial Stereotaxie or the Protontherapy, in free breathing and in 4D-CT Synchronisation.
The qualities of the SDX System ensure the efficiency and the accuracy of the treatment from the imaging phase to the treatment phase.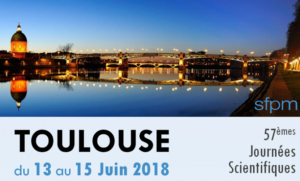 Our team is waiting for you.